Cougars Snare 5th
Straight Tourney Title
The Cougars got the last laugh against Dieterich as they atoned for last week's loss in a big way with a thrilling 1-0 victory over the Maroons in the MTC conference tournament championship game on Monday night.
Tyler Burns and Dieterich's Ted Westendorf battled pitch for pitch in a classic duel that saw them dominate each team's offense for nearly the entire game.
But the Cougars were able to break through in the top of the 7th to score the game's lone run on a two-out, run-scoring double off the bat of Shane Landreth.
Westendorf's fatal mistake may have come when he walked leadoff batter Spencer Patton to start the inning. Trey Garrett then laid down a perfect sac bunt to advanace him to 2nd and when pinch-hitter Louis Daugherty was thrown out at first on a swinging bunt, Patton moved to 3rd.
Up stepped Landreth and he drilled the first pitch he saw to deep right-center. Maroon centerfielder Nathan Mellendorf made a desperate attempt to run it down, but his headfirst dive came up short as the ball one-hopped the fence.
That was the only run the Cougars could muster against the tough Maroon pitcher, but that's all they would need, because Burns was just a little better. Not only did he allow just the one hit, he struck out an impressive 15 Dieterich hitters, six of them coming as 3rd outs of an inning.
The Cougars did manage 7 hits for the game, but a statistic that's very noteworthy for the offensive effort: only 5 strikeouts against the hard-throwing righty.
Landreth's double was the big blow of the game, but Matt Hicks also got in on the action as he picked-up a pair of singles. Burns, Patton, Nick Jones, and Trey Garrett all recorded 1 hit apiece to account for the rest of the Cougar offense.
With the win, the Cougars finish their season with a gaudy 17-1 record and extend the tournament championship streak to five.
Congratulations on another
outstanding season !!
BOXSCORE
South Central... 000 000 1 .... 1 7 1
Dieterich... 000 000 0 .... 0 1 1
AB R H RBI
Burns.....4 0 1 0
Hicks.....3 0 2 0
Wodtka.....3 0 0 0
Adams.....3 0 0 0
Jones.....3 0 1 0
Garrett.....2 0 1 0
Yates.....2 0 0 0
Landreth.....2 0 1 1
Daugherty.....1 0 0 0
Gile.....0 0 0 0
Mulvaney.....0 0 0 0
Total.....25 1 7 1
2B-Landreth
WP-Burns (4-1)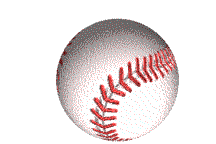 If you fail to prepare...you are preparing to fail.