Cougars Blast Waltonville
13-1 in Opener
The Cougars got their spring season started in a big way by handing the visiting Waltonville Spartans a 13-1 defeat at Lions Field on Thursday afternoon.
A combination of stellar defense, strong pitching, and timely hitting were the ingredients for success on this day and every Cougar garnered some playing time in the 10-run rule affair.
Spencer Patton picked up his first victory of the season by working the first two innings, allowing no runs on 1 walk and 0 strikeouts.
Trey Garrett came on in relief in the third, followed by Miles Yates in the fourth, and Tyler Burns in the 5th and the trio combined to allow only 1 hit and one run to close out the game.
Brock Adams and Brian Wodtka led the offensive charge as each bombed 3-run homers and Burns contributed a pair of hits, one a double, as the Cougars raced out to a 10-0 lead after 2 innings.
Garrett also joined in on the fun as he plated 3 RBI's with his two-run single and bases loaded walk.
The Cougars are back in action this Saturday when they travel to Vandalia to play a double header. The first game is set to begin at 12:00 noon against the Brownstown Bombers followed by a 2:00 PM start time against the host Vandals.
The junior varsisty will also be making the trip as they are scheduled to play a pair of games against the JV Vandals starting at 12:00 PM
BOXSCORE
Waltonville... 001 00 .... 1 2 3
South Central... 462 1x .... 13 9 1
AB R H RBI
Burns.....4 2 2 1
Hicks.....1 2 0 0
Wodtka.....1 2 1 3
Adams.....3 2 2 3
Jones.....2 1 0 0
Patton.....1 2 1 1
Landreth.....1 0 1 0
Garrett.....1 0 1 3
Yates.....2 0 0 1
Daugherty.....0 1 0 1
Engel.....1 0 1 0
Purcell.....1 0 0 0
Total.....18 13 9 13
2B-Adams, Burns
HR-Adams, Wodtka
WP-Patton(1-0)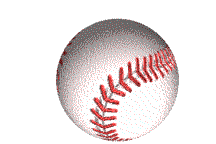 If you fail to prepare...you are preparing to fail.