Cougars Blast Stew-Stras
The Cougar offense roared out the gates and the defense got a solid pitching performance from starter Tyler Burns as they dismantled the visiting Stewardson-Strasburg Comets 12-2 in five innings on Wednesday afternoon.
Scoring five times in each of the first two innings, the Cougars stunned the usually tough Comets and staked themselves to an almost insurmountable lead.
Matt Hicks got things going with a 1-out single, but was forced at second on Brian Wodtka's sharp grounder to short. Brock Adams laced a shot up the middle that was knocked down by the diving Comet shortstop, but his flip to 2nd was mishandled and the Cougars had two men on with two outs.
After a passed ball that allowed the runners to move up, Nick Jones followed with a swinging bunt for a single and Wodtka crossed the plate for run number one. The throw to first got away and Adams scampered home for the second run on the play.
Up stepped Spencer Patton and he promptly deposited a shot over the right-centerfield fence for a 2-run homer. Shane Landreth then rifled a shot off the wall in right for a double and Trey Garrett followed with a single to score courtesy runner James Gile from second.
After Stew-Stras scored in the 2nd on a long home run over the scoreboard in left, the Cougars responded with five more runs in their half of the inning. Highlighting the uprising was Hicks' second single of the game and an RBI double from Wodtka.
Things were quiet until the fourth when the Comets added another run to make it 10-2, but the Cougars finished them off in the bottom of the fifth.
After Burns walked and Hicks singled for the third time, Wodtka was hit by a pitch to load the bases. The final two runs scored when Adams roped a shot over the leftfielder's head to invoke the 10-run rule.
Burns started and worked the first four innings on the mound allowing both runs on 5 hits, 1 walk, and 3 strikeouts. Miles Yates relieved him in the fifth to close things out, giving up 1 hit and striking out 1.
The Cougars are back in action on Thursday when they travel to Brownstown to battle the Bombers at 4:30 PM.
BOXSCORE
Stew-Stras... 010 10 .... 2 5 4
South Central... 550 02 .... 12 10 1
AB R H RBI
Burns.....2 2 1 0
Hicks.....4 2 3 0
Wodtka.....3 2 1 1
Adams.....4 2 1 2
Jones.....3 2 1 2
Patton.....2 1 1 2
Landreth.....1 0 1 0
Garrett.....2 0 1 2
Yates.....2 0 0 0
Daugherty.....1 0 0 0
Total.....24 12 10 8
2B-Adams, Landreth
HR-Patton
WP-Burns (1-0)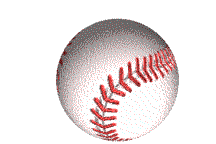 If you fail to prepare...you are preparing to fail.