Cougars Drop Bomb
On The Bombers
The Cougars put on quite a power display in this one as three different players went deep in their 15-2 shellacking of the Brownstown Bombers on Thursday afternoon at Brownstown.
A 10-run uprising in the 3rd inning saw Brock Adams and Trey Garrett both launch 3-run homers to dispel any doubt about the Cougars coming back from an early 2-run deficit.
The onslaught started when Matt Hicks and Brian Wodtka both ripped 1-out singles and Adams followed with his long home run to left. Nick Jones and Spencer Patton each then singled before Landreth laced a bullet over the leftfielder's head for an RBI double.
Up stepped Garrett, and with a stiff wind blowing in from left-centerfield, he promptly blasted his second homer of the season, a towering shot, that landed just beyond the fence in left-center.
But the Cougars still weren't done. Consecutive singles by Miles Yates and Tyler Burns brought up Hicks for the second time in the inning and he collected an RBI with another hit up the middle. After Adams walked to load the bases, the final two runs would score when the Brownstown 3rd baseman booted Jones' grounder.
The Cougars tacked on another run in the 4th on Landreth's solo shot and plated three more in the 5th, highlighted by Patton's run-scoring double and Landreth's third hit of the day, a 2-run single.
Patton picked up his second win of the season by going the distance, allowing 3 hits on 2 walks and 8 strikeouts.
The Cougars are off until next Monday when they travel to Flora to battle the Wolves.
BOXSCORE
South Central... 01(10) 14 .... 15 16 1
Brownstown...... 200 00 .... 2 3 1
AB R H RBI
Burns.....4 1 1 0
Hicks.....3 2 2 1
Wodtka.....3 1 1 0
Adams.....4 2 1 3
Jones.....4 2 2 1
Patton.....4 2 2 1
Landreth.....3 1 3 4
Garrett.....4 1 3 3
Yates.....3 1 1 0
Daugherty.....1 0 0 0
Purcell.....1 0 0 0
Engel.....1 0 0 0
Total.....35 15 16 13
2B-Patton, Landreth
HR-Adams, Garrett, Landreth
WP-Patton (2-0)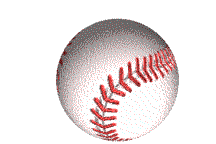 If you fail to prepare...you are preparing to fail.