Cougars Win 2 of 3 Games
This Past Weekend
Although the Cougars lost their first game of the season, they won in two others and ran their record to 8-1 in what was an exciting weekend of baseball.
Their biggest win came Saturday when they beat the Pleasant Plains Cardinals by a score of 13-10 at the Springfield Showcase. The game was just one of several matchups between the states top-ranked Class A teams and was played at Lanphier Park, the annual site of the small school state tournament.
The Cougars other win came Friday afternoon at home against a very competitive Carlyle Indian squad. It took eight innings, but the Cougars eventually prevailed 7-6.
In the Pleasant Plains game, the Cougars scored first when Spencer Patton laced a two-out single up the middle, and after advancing to third on a pair of pass balls, scored when Shane Landreth rifled a shot into right-center for an RBI triple.
In the third, the Cougars struck again. Brian Wodtka reached on a two-out double to right-center, Brock Adams followed with an RBI double to left-center, and Trey Garrett drove him home with single to left.
After Plains scored two in their half of the 3rd and three more in the 4th to take a 5-3 lead, the Cougars exploded for nine runs in the 5th to make it 12-5.
Again, the rally started with two outs. After Tyler Burns led of the inning with a single and a stolen base, Matt Hicks and Wodtka were both retired on groundouts, but Burns would score the first run when the Plains shortstop pulled the firstbaseman off the bag with his throw on Brock Adams' slow roller.
Garrett and Nick Jones each drew back-to-back walks to load the bases and after Adams scored on a pass ball, Patton gave the Cougars a 7-5 lead when belted a double to right. Landreth was hit by a pitch and Miles Yates walked to load the bases again, then up stepped Burns, and he delivered his second hit of the inning, a single to left to score two more.
Hicks walked to load em' up again and Wodtka struck the final blow when his mammoth shot to centerfield one-hopped the fence near the 415 foot sign to put the Cougars up 12-5.
The Cardinals would not die however, and they scored four more runs in their half of the inning to get to within three, but Patton came on in relief of starter Tyler Burns to put out the fire.
After each team traded runs in the 6th, Patton pitched a perfect 7th inning to record the save and the Cougars held on for win. Patton was also named the game's MVP for his efforts on the mound as well as his three hits.
Friday's game with Carlyle was a see-saw contest with the lead changing hands several times and eventually, found both teams deadlocked after seven innings of regulation play.
Starting pitcher Trey Garrett gave way to Patton for the final two innings and he held the Indians in check until Hicks' bases-loaded single in the 8th ended it.
Besides Hicks' heroics, other hitting stars on the day were Wodtka and Garrett, as they each blasted homers to help lead the offensive charge.
The weary Cougar pitching staff ran into buzzsaw in their third game of the weekend when they were soundly defeated by the Rochester Rockets 10-0 in five innings.
Hicks and Adams were the only Cougar players to pick up hits against Rochester's hard-throwing righty, considered by many one of the top pitchers in the state.
The Cougars are back in action next Tuesday when the travel to Greenville to take on the 11-1 Comets.
BOXSCORES
Carlyle... 021 120 00 .... 6 5 3
South Central... 003 120 01 .... 7 12 3
AB R H RBI
Burns.....3 1 1 0
Hicks.....5 1 2 3
Wodtka.....3 1 1 1
Adams.....4 0 1 0
Garrett.....4 1 2 2
Jones.....4 0 0 0
Patton.....3 2 2 0
Landreth.....3 1 2 0
Yates.....2 0 1 1
Total.....31 7 12 7
2B-Burns, Hicks
HR-Wodtka, Garrett
WP-Patton (3-0)
South Central...012 091 0....13 11 4
Pleasant Plains...002 341 0....10 9 3
AB R H RBI
Burns.....5 2 2 2
Hicks.....4 1 0 0
Wodtka.....4 1 2 3
Adams.....5 2 1 2
Garrett.....3 1 1 1
Jones.....2 2 0 0
Patton.....4 2 3 2
Landreth.....2 0 1 1
Yates.....3 1 1 1
Lotz.....0 1 0 0
Total.....32 13 11 12
2B-Wodtka, Adams
3B-Wodtka, Patton, Landreth
WP-Burns (3-0)
SV-Patton
South Central... 000 00 .... 0 2 2
Rochester... 820 0x .... 10 8 0
AB R H RBI
Burns.....2 0 0 0
Hicks.....1 0 1 0
Wodtka.....2 0 0 0
Adams.....2 0 1 0
Garrett.....2 0 0 0
Jones.....2 0 0 0
Patton.....1 0 0 0
Landreth.....1 0 0 0
Yates.....2 0 0 0
Purcell.....1 0 0 0
Engel.....1 0 0 0
Total.....17 0 2 0
LP-Yates (0-1)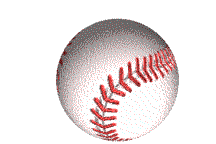 If you fail to prepare...you are preparing to fail.