Cougars Move to 10-1
With Pair of Wins
After taking two out of three games over the weekend, the Cougars picked up two more wins this week when they toppled the Greenville Comets 6-3 on Tuesday and rocked the visiting North Clay Cardinals 13-1 in five innings on Wednesday.
With Greenville(12-2) returning the bulk of their players back from a team that was beaten by the Cougars in last year's Sauget supersectional, they were expected to give the Cougars a run for their money and with a solid all-round performance, they did just that.
But, Spencer Patton pitched himself out of several jams and the Cougar bats came alive in some clutch situations to give them the victory over the well-coached Comet squad.
The Cougars got on the board first when Tyler Burns led off the game with a line drive into the rightfield corner. Matt Hicks dropped a perfect bunt hit down the third base line and when the throw got away at first, Burns scampered home.
A pair of hits and some shoddy defense by the Cougars allowed two runs to score for the Comets in their half of the first, but the Cougars bounced right back in the second to tie things up.
Burns again started the rally with a single to left, and after Hicks bunted him to second, Brian Wodtka picked up an RBI with a sharp grounder up the middle.
Greenville scored a single tally in the third to retake the lead, but the Cougars answered again in the fourth. Shane Landreth drew a two-out walk, advanced to second on a pass ball, and scored on an RBI single from Miles Yates.
The Cougars gave themselves some breathing room in the fifth when they scored three runs on five big hits. Wodtka reached on a one-out walk and Adams doubled to put runners at 2nd and 3rd. Trey Garrett ripped a sharp grounder to third and Travis Engel, pinch-running for Wodtka, was thrown out at the plate trying to score.
Patton, now batting with two outs, gave the Cougars the lead when he rifled a two-strike curveball into the right-centerfield gap for a triple. Nick Jones followed that up by going to the same gap with another curveball and Patton scored as Jones cruised into second for a standup double.
That's all the Cougars would need, and with some help from a pair of sparkling plays in the field by Garrett and Burns in a tense sixth inning, Patton shutout the Comets the rest of the way.
Patton started and went the distance to pickup his fourth win of the season, allowing 3 runs on 7 hits to go along with 8 strikeouts and 4 walks.
Wednesday's game with North Clay provided little drama, except for Brian Wodtka's debut on the mound. Out since the first game of the fall with shoulder problems and eventual surgery, he pitched four strong innings giving up only 2 hits while posting 9 strikeouts.
The offense was led by Brock Adams as he collected three hits, one a long 3-run homer to left in the first inning. Nick Jones drilled a 2-run shot over the boards in right-center and picked up a two more RBIs with a double. Matt Hicks and Louis Daugherty also aided the cause with a pair of singles each and Trey Garrett picked up 3 RBIs on a bases-loaded triple.
The Cougars are back in action on Friday when they travel to Casey-Westfield.
BOXSCORES
South Central... 101 130 0 .... 6 12 3
Greenville... 201 000 0 .... 3 6 1
AB R H RBI
Burns.....4 2 2 0
Hicks.....4 0 1 0
Wodtka.....2 0 2 1
Adams.....3 1 1 0
Garrett.....4 1 0 0
Patton.....4 1 2 2
Jones.....4 0 2 1
Yates.....3 0 1 1
Total.....32 6 12 5
2B-Burns, Adams, Jones(2)
3B-Patton
WP-Patton (4-0)
North Clay...000 10.... 1 2 1
South Central...304 6x....13 12 1
AB R H RBI
Burns.....2 1 1 0
Hicks.....3 1 2 0
Wodtka.....0 0 0 0
Adams.....3 3 3 3
Garrett.....2 2 1 3
Patton.....2 2 1 1
Jones.....3 2 2 4
Daugherty.....3 0 2 2
Purcell.....1 0 0 0
Engel.....1 0 0 0
Total.....22 13 12 13
2B-Burns, Hicks, Adams, Jones
3B-Garrett HR-Adams, Jones
WP-Wodtka (1-0)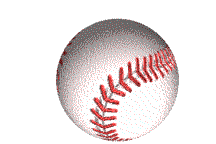 If you fail to prepare...you are preparing to fail.