Cougars Still On A Roll,
Pick up Three More Wins
The Cougars used a combination of strong pitching and airtight defense to pick up three more wins over the weekend.
The first one came at the expense of the Casey-Westfield Warriors on Friday by a score of 10-3 and the other two came on Saturday at Louisville's "Cardinal Wooden Bat Classic" as the Cougars scooted by Stew-Stras and Fairfield to win the championship.
Friday's game at Casey saw starting pitcher, Spencer Patton, pitch six strong innings and the defense play error-free baseball, while the offense churned out ten runs to help notch victory number eleven for the Cougars.
The Cougars got things going first when they scored two runs in the 2nd. Consecutive walks from Trey Garrett and Spencer Patton set-up Nick Jones' bunt single to load the bases. Shane Landreth and Miles Yates then coaxed two more walks out of the Warrior pitcher and each was credited with an RBI.
After Patton surrendered a walk and a 2-run homer in the third to tie things up, the Cougars struck again in the fourth.
After Patton walked and stole second, Jones reached base when his sacrifice bunt was misplayed. After he stole second, Landreth picked up an RBI when he drove a hard grounder between third and short. Jones scored on a pass ball and the final two runs would score on singles by Miles Yates and Tyler Burns.
Just for good measure, the Cougars tacked on four more runs in the sixth, highlighted by Hick's second single and a two RBI basehit by Garrett.
Patton notched his fifth win without a defeat as he gave up only 2 runs on 4 hits with 4 walks and 8 strikeouts.
The Cougar offense has been red-hot for most of the season, but the wooden bats used at Saturday's Wooden Bat Classic cooled things down considerably.
Heading into the top of seventh of the morning's first game, the Cougars found themselves in a scoreless tie with Stew-Stras. Collecting only three hits up to that point, they doubled that total and put up four big runs in the inning to propel them on to the 4-0 final.
After an infield pop-up, Nick Jones rifled a solo homer over the fence in left to put the Cougars on the board. Landreth was then hit by a pitch and Yates followed with a single to put runners at the corners. Nathan Lotz, pinch-running for Landreth, would score the second run when Burn's hot grounder shot through the legs of the second baseman and he ended up at second with some daring baserunning. Hicks finished off the scoring by lining the next pitch over second for a 2 RBI single.
Burns started and went the distance, allowing no runs on 2 hits, no walks, and 6 strikeouts.
In the championship game, the Cougar offense remained in the deep freeze, but starting pitcher Trey Garrett carried a perfect game into the sixth and held on down the stretch to shut out the Mules.
The Cougars would score the only run of the game in the first inning when Matt Hicks singled, stole second, and scored on Brock Adam's RBI single.
Fairfield would make things interesting in the sixth when their number nine batter led off the innnig with their first hit of the game. He would later advance to second on a botched pick-off play, but when he strayed too far off second, another pick-off attempt by the Cougars turned out successful.
After a walk and a Garrett strikeout, the Mules would load the base on their second hit and a questionable tag play on a fielder's choice. But, Garrett buckled down and rocorded the final out on another strikeout to end the threat.
Garrett picked up his third win of the season with the shutout, allowing only the two sixth inning hits to go along with his 10 strikeouts and 2 walks.
The Cougars are back in action on Monday when the host the Vandalia Vandals at 4:30.
BOXSCORES
South Central... 020 404 0 .... 10 7 0
Casey... 002 000 1 .... 3 5 5
AB R H RBI
Burns.....4 0 1 2
Hicks.....5 1 2 0
Wodtka.....4 0 0 0
Adams.....5 0 0 0
Garrett.....2 1 1 2
Patton.....1 2 0 0
Jones.....5 2 1 0
Yates.....4 1 1 1
Engel.....0 1 0 0
Gile.....0 1 0 0
Lotz.....0 1 0 0
Total.....33 10 7 7
WP-Patton (5-0)
South Central...000 000 4.... 4 6 1
Stew-Stras...000 000 0.... 0 2 1
AB R H RBI
Burns.....4 1 0 1
Hicks.....4 0 1 2
Wodtka.....3 0 0 0
Adams.....3 0 0 0
Garrett.....3 0 1 0
Patton.....3 0 1 0
Jones.....3 1 1 1
Yates.....2 1 1 0
Lotz.....0 1 0 0
Total.....27 4 6 4
HR-Jones
WP-Burns (4-0)
Fairfield... 000 000 0 .... 0 2 0
South Central... 100 000 0 .... 1 4 2
AB R H RBI
Burns.....3 0 0 0
Hicks.....2 1 1 0
Wodtka.....3 0 1 0
Adams.....1 0 1 1
Garrett.....3 0 0 0
Patton.....2 0 0 0
Jones.....2 0 0 0
Yates.....2 0 1 0
Total.....20 1 4 1
2B-Wodtka
WP-Garrett (3-0)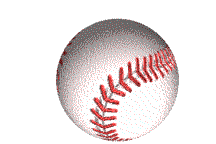 If you fail to prepare...you are preparing to fail.