Cougars Split Pair of Games
With T-Town and Effingham
Although the Cougar offense has cooled off in recent games, the pitching and defense has been outstanding and has given them a chance to win with every outing.
On Wednesday at Effingham, the Cougars used a six-run fourth inning outburst to pave the way to a 7-1 victory over the Hearts.
With goose eggs on the scoreboard for both teams, the big frame started when Tyler Burns reached on an error, advanced to third on a pair of pass balls, and Matt Hicks walked.
The Cougars then got a big break when Brian Wodtka's(1 RBI) and Brock Adams' high pop-ups were misplayed in the howling wind and they both reached base safely.
After a strikeout and a Nick Jones sacrifice fly to plate the second run, the two-out fireworks began. Shane Landreth laced a full count RBI single to center, followed by a Miles Yates laser beam up the middle to score another, and Louis Daugherty finished off the scoring by rifling a double over the head of the left fielder for two more RBI's.
After Effingham got one of those back in their half of the inning, the Cougars picked up their final run in the sixth on a Landreth walk, another single by Yates, and a squeeze bunt from Daugherty.
Wodtka(3-0) started and pitched five strong innings, allowing just the one run on 4 hits, 1 walk, and 1 strikeout. Burns picked up the save by throwing the last two innings.
In Monday's game at T-Town, Spencer Patton was outstanding again in his complete game performance, but the Cougar offense couldn't solve T-Town's pitching ace, Sam Deters, and fell to the Shoes by a score of 2-1.
T-Town got on the board first when they drew back-to-back second inning walks, and after a successful sac bunt, scored when an errant pickoff throw to third ended up in left field.
The Cougars got their run in the fourth when Burns drew a leadoff walk, Hicks beat out a bunt for one of the two Cougar hits, Wodtka moved the runners up with a sac bunt, and Adams rapped a fielder's choice to 2nd to score Burns.
The score remained deadlocked until the seventh when the Cougars finally mounted a serious scoring threat, but with the bases loaded and one out, a short fly ball to right wasn't deep enough to score the runner from third and an untimely strikeout ended the inning.
Patton allowed only four hits on the day, but three of them came in the bottom of the seventh to plate the winning run.
A line drive off the glove of a diving Hicks in center put the leadoff hitter at second with nobody out. A perfectly placed sac bunt squirted between Patton and a charging Trey Garrett from third and runners were now at the corners. With the infield playing in for a play at the plate, the third Shoes hitter chipped a soft liner past a diving Burns at second and the winning run crossed the plate.
Patton walked three and stuckout three in his six innings of work as his record dipped to 5-2 on the season.
The Cougars host their second annual Wooden Bat Classic this weekend. Friday's first game pits the Cougars against Casey-Westfield and the second game finds Chester battling Ladue-Horton-Watkins High School out of St. Louis.
BOXSCORES
South Central... 000 100 0 .... 1 2 3
Teutopolis... 010 000 1 .... 2 4 0
AB R H RBI
Burns.....1 1 0 0
Hicks.....3 0 1 0
Wodtka.....1 0 0 0
Adams.....2 0 0 1
Garrett.....3 0 1 0
Patton.....2 0 0 0
Jones..... 3 0 0 0
Landreth.....3 0 0 0
Yates.....2 0 0 0
Daugherty.....0 0 0 0
Total.....20 1 2 1
LP-Patton (5-2)
South Central...000 601 0.... 7 8 1
Effingham...000 100 0.... 1 5 1
AB R H RBI
Burns.....3 1 0 0
Hicks.....3 1 0 0
Wodtka.....4 0 1 1
Adams.....4 1 2 0
Patton.....4 0 0 0
Jones.....2 0 0 1
Yates.....3 1 2 1
Daugherty.....3 0 2 3
Lotz.....0 1 0 0
Lane.....0 2 0 0
Total.....28 7 8 7
2B-Adams, Daugherty
WP-Wodtka (3-0)
SV-Burns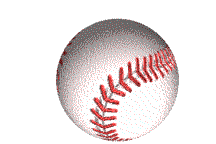 If you fail to prepare...you are preparing to fail.