Cougars drop 1-0 decision
in season opener
The Cougars opened their 2004 fall season with a narrow loss to Stewardson-Strasburg at the Comets home field.
Winning pitcher Tyler Worth accounted for the only run of the game when he launched a one-out solo home run to left field in the bottom of the sixth inning.
Although the Cougars had several opportunities to score, they lost a couple of baserunners on some close calls on the basepaths and couldn't come up with the big hit when they needed it.
Both team's pitchers were in complete control for the entire game as there were only 7 total hits combined from each team. The Cougars managed four of those and were led by a pair of singles off the bat of Spencer Patton. The other two hits were credited to Louis Daugherty and Nathan Lotz with a single each.
Patton started the game and went four strong innings allowing a pair of singles to go with one walk and five strikeouts. Trey Garrett came on relief in the fifth and gave up only one hit, but it was the homer to Worth.
The Cougars will look for their first win when they travel to St. Elmo next Wednesday to battle the Eagles at 4:30.
BOXSCORE
South Central...000 000 0.... 0 4 0
Stew-Stras...000 001 x.... 1 3 1
AB R H RBI
Lane.....4 0 0 0
Yates.....2 0 0 0
Patton.....3 0 2 0
Garrett.....3 0 0 0
Lotz.....3 0 1 0
Daugherty, L.....2 0 1 0
King.....1 0 0 0
Mulvany.....3 0 0 0
Slater.....1 0 0 0
Gile.....1 0 0 0
Total.....24 0 4 0
LP-Garrett (0-1)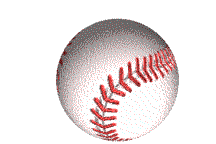 If you fail to prepare...you are preparing to fail.