Cougars Take 4 of 5
In Long Week of Baseball
The Cougar winning streak came to an end this past week, but they still won four out of five games and upped their record to an impressive 17-2.
On Tuesday, the Cougars wrapped up the regular season conference title with 12-1 five-inning victory over the Cisne Runnin' Lions.
Pitcher Miles Yates (4-0) picked up the win by allowing 1 run on 1 hit, with 8 strikeouts, and 1 walk.
Leading the way offensively was Nathan Lotz with a single, double, a 3-run homer, and 4 RBI's. Blake Lane (double, 2 RBI) and Trey Garrett (1 RBI) also added two hits each.
On Wednesday, the Cougar 14-game winnig streak came to an end in a 7-1 loss to the Effingham St. Anthony Bulldogs.
Starting and losing pitcher Spencer Patton (4-1) was roughed-up for three first-inning runs and the offense only mustered 5 hits.
Highlighting the day was a solo home run from Trey Garrett to lead off the 7th and several sparkling plays in the field from Tyler Mulvany and Nick Simmons.
On Thursday, the Cougars regained their form and knocked off the previously unbeaten Neoga Indians by a score of 5-0.
Trey Garrett scattered 5 hits and the Cougar defense did its part to help him notch his sixth win in the 3 strikeout, 5 walk performance.
Nathan Lotz went deep for the second time of the week with a 5th inning 3-run homer to boost a narrow 1-0 lead for the Cougars.
Seven of the nine starters picked up hits and were led by Spencer Patton, who banged out a single, a double, and an RBI.
On Saturday, the Cougars swept a pair of victories from Armstrong-Potomac (6-0 and 18-1) as every player on the roster garnered considerable playing time.
In game one, Miles Yates picked up his second victory of the week with a complete game performance and upped his record to a perfect 5-0. He allowed a mere three hits, while striking out 5 and walking 1.
Yates was also the catalyst on offense as he singled twice and scored twice, but the big blow of the game came when Nathan Lotz blasted his third homer of the week with a 3-run shot in the first.
Thanks to some shaky defense by A-P, the Cougars added two more runs in second and one more in the fifth to close out their scoring.
Game two saw Nathan Lotz get his first starting assignment on the hill and he did not disappoint as he pitched four strong innings, allowing 1 run on 6 hits.
The Cougar offense exploded for 14 hits and were led by Miles Yates (3 hits, 3 RBI) and Wade Crain (3 hits, 4 RBI). Trey Garrett, Tommy Daugherty, and James Gile also joined in the fun with a pair of hits each, one a 3-run homer by Gile in the fourth.
The Cougars return to action next Wednesday (4:30) when they start conference tournament play at Kinmundy. Their first round opponent will be the winner of the North Clay/Clay City quarterfinal game on Monday.
BOXSCORES
Cisne...000 01.... 1 4 3
South Central...408 0x.... 12 11 1
WP-Yates (4-0)
Yates 2-3,RBI Garrett 2-3,RBI
Lotz 3-3, double,HR,4 RBI
Lane 2-3, double,2 RBI
L. Daugherty 1-3,RBI King 1-2,double,RBI
St. Anthony...301 010 2.... 7 7 2
South Central...000 000 1.... 1 5 2
LP-Patton (4-1)
Garrett 1-3,HR,RBI Lotz 1-3 Lane 1-3
L. Daugherty 1-3 King 1-3
Neoga...000 000 0.... 0 5 5
South Central...100 031 x.... 5 8 2
WP-Garrett (6-1)
Patton 2-4,double,RBI, Yates 1-4, double
Garrett 1-4,double,RBI, Lotz 1-4,HR,3 RBI
Mulvany 1-3, L. Daugherty 1-2, King 1-3
Armstrong...000 000 0.... 0 3 3
South Central...320 010 x.... 6 4 3
WP-Yates (5-0)
Yates 2-2, Patton 1-3, double, Lotz 1-3,HR,3 RBI
Armstrong...001 00.... 1 7 3
South Central...375 3x.... 18 14 0
WP-Lotz (1-0)
Yates 3-3,double,3 RBI, Patton 1-2, Lotz 1-2
Garrett 2-4, double, 3 RBI, T. Daugherty 2-4,2 RBI
Crain 3-4,double,4 RBI, Gile 2-4,HR,3 RBI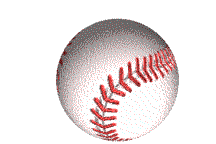 If you fail to prepare...you are preparing to fail.