Cougars fall to Stew-Stras,
Thump Brownstown
On Wednesday, the Cougars lost for the first time this season when they dropped a 4-1 decision at Stew-Stras to the Comets, but rebounded nicely the next day with 13-0 pasting of the visiting Brownstown Bombers.
At Stew-Stras, Spencer Patton allowed only 3 hits, but an untimely walk, a Cougar error, and the 3-run homer that followed did him in with the score tied at one apiece in the bottom of the fifth.
The Cougar bats didn't fare much better. Comet starting pitcher Tyler Wirth brought his "A" game to the park on this day as he mowed down 16 Cougar hitters via the strikeout.
The only hits were a first inning single from Trey Garrett and a pair of second-inning singles from Wade Crain and Tyler Mulvany (RBI).
On Thursday, Garrett twirled a complete-game 2-hitter and the Cougar bats woke up to the tune of 14 hits and 13 runs as they pounded the Bombers in the short-game affair.
Louis Daugherty was the hitting star in this one as he pounded out three hits and collected 8 RBI's. His first hit scored two when he scorched a hard grounder over the bag at third for a double, and then he followed with back-to-back home runs in the 3rd and 4th, the last one just dropping over the boards in left for a grand slam.
Other multiple hitters on the day were Miles Yates (2 singles, RBI), Patton (single, 2 doubles), and Garrett (single, double, 2 RBI's).
The Cougars are off until next Monday when they host the Flora Wolves at 4:30 P.M.
BOXSCORE
South Central...010 000 0.... 1 3 3
Stew-Stras...100 030 x.... 4 3 1
AB R H RBI
Yates.....3 0 0 0
Patton.....3 0 0 0
Garrett.....3 0 1 0
Lotz.....2 0 0 0
King.....3 0 0 0
Crain.....3 1 1 0
Mulvany.....3 0 1 1
Daugherty, L.....2 0 0 0
Simmons.....0 0 0 0
Total.....25 1 3 1
LP-Patton (0-1)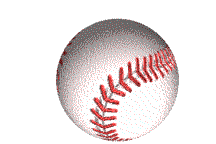 If you fail to prepare...
prepare to fail.


Go Illini !!!