Cougars Outlast Carlyle 2-1
Strong pitching and sound defense are considered key ingredients for success on the baseball field and the Cougars were proof of that on Friday when they eeked out a 2-1 win at Carlyle.
Trey Garrett pitched seven strong innings and the Cougars made all the routine plays to run their record to 6-1 on the young season.
Garrett only allowed 3 hits, two of them coming in the 4th when the Indians would put up their only run. The other hit came in the 6th on a double over right-fielder Miles Yates' head, but the Carlyle runner was gunned down at third when he tried to stretch it into a triple.
With the win, Garrett ran his overall record to 4-0 and not only did he give up a meager 3 hits, he issued only 2 walks to go along with his 6 strikeouts in the complete-game performance.
The Cougar offense banged out 11 singles on the day, but couldn't seem to get one with runners in scoring position. The only exceptions to that trend came in the 2nd when Tyler Mulvany laced an RBI single to right and in the 4th when Yates turned the same two-out trick.
Leading the way offensively were Yates, Garrett, Nathan Lotz, and Chad King, all with 2 singles apeice.
The Cougars are back in action on Saturday with two games, the first, a 1:00 match-up at Mt. Pulaski and then, a 6:00 meeting with Stanford-Olympia in the Springfield Showcase.
BOXSCORE
South Central...020 100 0.... 2 11 1
Carlyle...000 100 0.... 1 3 0
AB R H RBI
Yates.....4 0 2 1
Patton.....4 0 0 0
Garrett.....4 0 2 0
Lotz.....4 0 2 0
Daugherty, L.....2 0 1 0
Lane.....2 0 0 0
Mulvany.....2 0 1 1
King.....3 0 2 0
Crain.....1 0 0 0
Total.....28 2 11 2
WP-Garrett (4-0)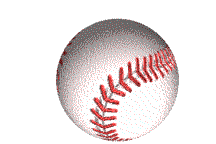 If you fail to prepare...
prepare to fail.