Cougars Need Extra Innings
To Defeat North Clay
The North Clay Cardinals and the Cougars battled head-to-head for eight innings and saw the lead change hands on four different occasions, but with the score knotted at seven apiece in the bottom of the eighth, the Cougars pushed across the game winner to up their record to 7-3 on the season.
Blake Lane started the inning off when he reached on an error by the Cardinals' shortstop. Pinch runner Robert Slater promptly stole second and when Wade Crain laid down the sac bunt to move him over, the ball ended up in no-mans land on the left side of the infield and he beat it out for an infield single.
Louis Daugherty coaxed a base on balls from starting pitcher Blake Hildebrand to load the bases and Cougar lead-off hitter Miles Yates then took a strike before he laid down the game-winning suicide squeeze bunt.
Yates finished the day with a perfect five for five at the plate, one of them a second inning double, and scored three of the Cougars' eight runs. Spencer Patton also had a big day offensively, as he pounded a 4th inning 2-run homer, his third of the season, and added a single to go along with 4 RBI's.
Tyler Mulvany notched his first win by pitching the last 3 innings, allowing 2 runs on 1 hit, a two-run homer by Hildebrand in the sixth, and striking out five. He was in relief of starter Nathan Lotz, who was called on to make his first appearance of the year. He pitched 5 solid innings, allowing 5 runs on 8 hits and 5 strikeouts.
Lotz also picked up a pair of safeties to go along with an RBI.
The Cougars are back in action Friday when they host Casey-Westfield at 4:30 P.M.
BOXSCORE
North Clay...210 202 00.... 7 9 2
South Central...310 101 01.... 8 10 3
AB R H RBI
Yates.....5 3 5 2
Patton.....4 2 2 3
Garrett.....3 0 0 0
Lotz.....3 0 2 1
Simmons.....3 0 0 0
Mulvany.....4 0 1 0
Lane.....4 0 0 0
King.....2 0 0 0
Daugherty, L.....2 0 0 0
Crain.....1 1 1 0
Slater.....0 2 0 0
Total.....31 8 11 6
2B-Yates
HR-Patton
WP-Mulvany (1-0)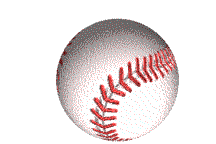 If you fail to prepare...
prepare to fail.