Cougars Sputter Against T-Town;
Take Two of Three Last Week
In what is usually a well-played and hotly contested game between the Teutopolis Wooden Shoes and the Cougars turned ugly as the visiting Shoes banged out 13 hits and the Cougar defense comitted 6 errors in a 17-7 defeat at Lions Field on Monday afternoon.
Starting pitcher Trey Garrett had never lost to the rivals from the north, but on this day the Wooden Shoes also brought along their hitting shoes and roughed him up for 11 hits and 13 runs through three-plus innings of work.
After the Shoes scored six times in their first at-bat, the stunned Cougars got a lift in their half of the inning when Miles Yates connnected for a long solo home run to get them on the board. But, the Shoes responded with three more in the 2nd and one more in the 3rd to make it 10-1.
The Cougars put together a nice rally in their half of the 3rd by scoring six runs to pull to with 10-7, but a pair of walks, a hit batsman, and some shoddy defense allowed the guests to tack on five more in the 4th to up their lead to 15-7.
The Cougars continued to hit the ball hard, but couldn't crack the scoring column and when the Shoes scored their last two runs in the fifth, the game was called after five via the 10-run rule.
Yates had a big day at the plate as he added his second homer of the day in the 3rd to go along with 2 RBI's and Wade Crain knocked in a pair of runs with a single to lead the Cougar offense. Nick Simmons also had a single and an RBI in the big 3rd inning uprising.
Last week the Cougars won two of three games as they topped Centralia on Tuesday by a score of 10-6 and blasted Noble on Wednesday by 16-0 count. The loss came at the hands of the Vandalia Vandals as they dropped a 4-1 decision at Vandalia on Monday.
The Cougars are back in action on Tuesday when they host the Greenville Comets in a make-up date that was rained out earlier in the year.
BOXSCORE
Teutopolis...631 52.... 17 13 0
South Central...106 00.... 7 6 6
AB R H RBI
Yates.....2 2 2 2
Patton.....0 1 0 1
Garrett.....2 0 0 0
Lotz.....3 0 1 0
Crain.....3 1 1 2
Simmons.....3 1 1 1
Lane.....3 0 0 0
King.....3 0 1 1
Slater.....0 1 0 0
Gile.....0 1 0 0
Total.....21 7 6 7
HR-Yates (2)
LP-Garrett (6-1)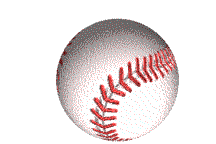 If you fail to prepare...
prepare to fail.