Cougars Split Pair of Slugfests
With Greenville and Effingham
With the wind blowing straight out to centerfield at the friendly confines of Lions Field and three teams swinging some very hot bats, it only stands to reason that the Cougars and their opponents were going to put up some gaudy run totals.
And that was the case when they hooked up with the Greenville Comets on Tuesday and fell by a 14-12 margin, and again on Wednesday when they outlasted the Effingham Flaming Hearts 16-13.
The Comets racked up 13 hits in all against Cougars starting pitcher Spencer Patton and scored in every inning but two. The Cougars banged out their fair share of hits as well as they racked-up 18 hits and scored in every inning but the 2nd and 4th.
But the Comets held the lead for most of the game and the Cougars found themselves scratching and clawing to play catch-up and did so, right down to their final out.
With runners at second and third and two outs in the bottom of the seventh, the Cougars hot-hitting catcher Nathan Lotz, who already had 3 hits and 3 RBI's on the day, worked the Comets' pitcher to a 3-2 count before striking out on a fastball to end the game.
Besides Lotz's three hits, Miles Yates and Wade Crain also collected three safeties, with one of Crain's being a grand slam to pull the Cougars to within 9-8 in the 5th. Patton, Nick Simmons, and Chad King also contributed with a pair of hits each, with King's both being solo home runs, one in the 3rd and one in the 6th.
On Wednesday, the Cougars found themselves down early when Effingham scored five times in the first on three singles and a pair of two-run homers and another in the second to make it 6-0.
But the Cougars, like they had done in their previous two games came roaring back. Scoring twice in the 2nd and 3rd innings pulled them within two and after the Hearts scored three more in the 4th to make it 9-4, they exploded for seven runs in their half of the inning to take a two-run lead.
But they still weren't done. Another run in the 5th and four more in the 6th extended the lead to a seemingly comfortable 16-9 lead, but the Hearts weren't done yet either.
A pair of two-run homers in the 7th brought them to within three and needing just one more out to close things out, Wade Crain came on in relief of tiring starting pitcher Nick Simmons to get a flyball to center to end it.
Crain led the Cougar offensive attack with 4 hits and 3 RBI's and Patton, Lotz, and Louis Daugherty all chipped in with two. One of Daugherty's hits was a solo homer in the 3rd and Chad King swatted his third homer in two days in the 6th.
Up next for the Cougars is this weekend's South Central Wooden Bat Classic. Six games are on tap for the Friday and Saturday event with the host Cougars, Chester, Casey-Westfield, and Ladue battling head-to-head for the title in the round-robin affair.
BOXSCORES
Greenville...103 503 2.... 14 14 2
South Central...102 052 2.... 12 17 3
AB R H RBI
Yates.....4 4 3 1
Patton.....5 0 2 1
Garrett.....4 1 1 0
Lotz.....4 0 3 3
Crain.....4 1 3 4
Simmons.....4 0 2 0
Lane.....3 1 0 0
King.....4 2 2 2
Slater.....0 1 0 0
Gile.....0 1 0 0
Total.....36 12 17 12
HR-Crain, King(2)
LP-Patton (3-3)
Effingham...510 300 4.... 13 16 4
South Central...022 701 4.... 16 14 5
AB R H RBI
Yates.....4 1 0 0
Patton.....2 4 2 0
Garrett.....4 1 1 2
Lotz.....4 0 2 1
Crain.....4 2 4 2
Simmons.....5 0 1 2
Lane.....3 1 1 2
King.....2 2 1 1
Slater.....0 1 0 0
Gile.....0 2 0 0
Total.....32 16 14 12
2B-Patton, Lotz(2), Simmons
HR-Daugherty, L, King
WP-Simmons (2-0)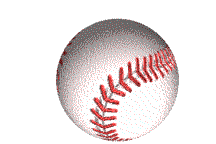 If you fail to prepare...
prepare to fail.