Cougars Record 2nd Win
With Victory Over Stew-Stras
The Cougars used the arm of Spencer Patton and a steady dose of "small-ball" to pick-up their second win of the fall season with a thrilling 6-2 win over the visiting Stewardson-Strasburg Comets.
Patton allowed only two hits and racked-up sixteen strikeouts enroute to his complete-game performance. One of those hits came in the sixth after he loaded the bases with three consecutive walks, but that was the only blemish on an outstanding first outing for the Cougar senior.
The game was scoreless until the Cougars batted in their half of the fourth when they plated three runs to grab the lead.
With two men on, Tyler Mulvany knocked home the first run with an opposite-field single. Robert Slater then followed with the first of his two sucide squeeze bunts to score another and Blake Lane brought the third run home with a single of his own.
After the Comets made it 3-2 in the sixth, the Cougars responded in their half of the inning by scoring three more.
James Gile led things off with a ringing double into the left-field corner and runners were at the corners after Mulvany laced his third single of the night. Slater promptly followed with with his second squeeze bunt to score Gile from third and Lane then laced his second hit to plate another. The final run would score on a fielder's choice off the bat of Patton.
Nick Simmons and Mulvany each collected three hits apiece to lead the offense, while Slater, Lane, and Patton all chipped in with two.
The Cougars are back in action this Wednesday when they host the St. Elmo Eagles in a 4:30 PM game at Lions Field.
BOXSCORE
Stew-Stras...000 002 0.... 2 2 1
South Central...000 303 x.... 6 14 0
AB R H RBI
Slater.....4 1 2 2
Lane.....4 0 2 2
Patton.....4 0 2 1
Simmons.....4 0 3 0
Crain, Wa.....1 1 0 0
King.....2 1 1 0
Gile.....3 1 1 0
Mulvany.....3 2 3 1
Burton....0 0 0 0
Michel.....0 0 0 0
Total.....28 6 14 6
2B-Mulvany
WP-Patton (1-0)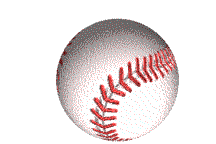 If you fail to prepare...
prepare to fail.