Cougars Remain Perfect
With 9-0 Win Over St. Elmo
The Cougars once again rode a strong pitching performance from Spencer Patton to shutout the visiting St. Elmo Eagles 9-0 at Lions Field on Wednesday afternoon.
After Patton struck out 16 against Stew-Stras six days ago, he rung up 14 more against the Eagles in another complete game performance to run his record to 2-0.
The only two hits he allowed both came in the first inning and then allowed only one more baserunner the rest of the way, that coming in the sixth when he issued his only free pass.
The Cougar bats never really put anything together, but did get on the scoreboard in the 2nd when James Gile doubled to get things started. Wade Crain followed with an RBI double and after a pass ball to move him third, Tommy Daugherty bounced a slow-roller to third and Crain scored.
Two more runs would cross the plate in the 4th as Gile and Daugherty both coaxed walks before an RBI single from Tyler Mulvany. The second run scored when Blake lane scorched a hot grounder that was misplayed by the Eagles' shortstop.
The Cougars put the game away in the fifth with a five-run barrage as the Eagle defense committed three errors to go along with RBI singles from Daugherty, Lane, and Robert Slater.
The Cougars are back in action on Thursday when the travel to Brownstown to battle the Bombers at 4:30 PM.
BOXSCORE
St. Elmo...000 000 0.... 0 2 4
South Central...020 250 x.... 9 8 0
AB R H RBI
Slater.....4 0 1 1
Lane.....4 0 2 1
Patton.....4 0 0 0
Simmons.....2 0 0 0
Crain, Wa.....3 2 1 0
Gile.....1 2 1 1
Daugherty.....2 0 1 2
Mulvany.....2 2 1 1
Burton....0 1 0 0
Crain, Wi.....1 0 0 0
Hall.....1 0 0 0
Cain.....1 0 0 0
Michel.....1 0 0 0
Total.....28 9 8 6
2B-Gile, Crain, Wa
WP-Patton (2-0)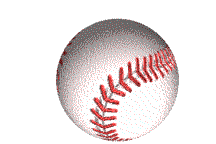 If you fail to prepare...
prepare to fail.