Cougars Defeat Odin In
Tournament Championship
The Cougars closed out their fall season by winning three straight games, the last one a 12-0, five inning route of the Odin Eagles in the MTC tournament championship game.
The win continues a streak of seven straight conference tournament championships that dates back to the fall of 1999.
Starting pitcher Spencer Patton pitched five strong innings and James Gile put the game on ice with a long grand slam home run in the 3rd to put the Cougars up 10-0.
Patton (6-0) struck out 11 Eagle hitters and allowed only one hit in his five inning stint.
Offensively, the Cougars were led by Gile's blast and Robert Slater's two hits and 3 RBI's. Wade Crain, Chad King, Tyler Mulvany (2 RBI), and Jayme Michel all contributed one hit apiece.
On Wednesday, starter Nick Simmons scattered five hits and Patton laced three hits, one a two-run homer in the 1st, to lead the Cougars past Noble 9-2 in semifinal action.
Simmons picked-up his team-leading seventh victory against only one defeat and struck out seven in his six innings of work. Patton pitched the seventh and struck out the side to end it.
Besides Patton's three hits (3 RBI's), Slater cracked a single and a double (2 RBI's) and Blake Lane smoked a two-run double to pace the offensive attack.
In the tourney's first round game on Monday, the Cougars ambushed the Sandoval Blackhawks 14-0 behind a no-hit pitching performance from Wade Crain (3 innings) and Shae Burton (2 innings).
Besides allowing no hits, they combined to strike out ten Blackhawk hitters while allowing only one walk.
The Cougars cranked out eleven hits and scored all of their runs in their first two at-bats. Blake Lane led the way with 3 hits and 4 RBI's and Gile (3 RBI's), King HR and 2 RBI's), and Simmons (2 RBI's) all added two hits each.
Along with winning the tournament championship, the Cougars claimed the regular season crown as well and finished with 20-2 overall record.
Congratulations to the players on another outstanding season!!!
BOXSCORE
Odin...000 00.... 0 1 1
South Central...119 1x.... 12 7 1
AB R H RBI
Crain, Wa.....1 2 1 0
Lane.....1 0 0 0
Patton.....2 1 0 1
Gile.....1 2 1 4
Mulvany.....2 1 1 2
Simmons.....1 1 0 0
Michel.....2 2 1 0
Slater.....3 1 2 3
Daugherty.....0 0 0 0
Burton.....1 0 0 0
Crain, Wi.....1 0 0 0
Cain.....1 0 0 0
Total.....19 12 7 11
2B-King, Slater
HR-Gile
WP-Patton (6-0)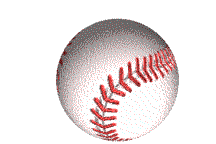 If you fail to prepare...
prepare to fail.