Cougars Win Again,
Rip Shelbyville 12-2
The Cougars scored in every inning and Spencer Patton was tough on the hill as they smacked the visiting Shelbyville Rams in five innings by a 12-2 count.
Eight of the nine Cougar starters each had a least one hit to account for the offensive uprising at Lions Field on Wednesday afternoon.
James Gile got things going early when he bashed his second home run of the season in the Cougars first at-bat. It came on the heels of back-to-back walks by Wade Crain and Blake Lane and staked the Cougars to a 3-0 lead.
Still not finished, Tyler Mulvany reached on an error and Nick Simmons moved him over to third with a single. After a successful double steal to score Mulvany, Shea Burton, making his first start, singled home Simmons for the fifth run.
Taking advantage of several walks issued by the Ram pitchers followed by some timely hitting, the Cougars went on to add a single run in the 2nd, four more in the 3rd, and two more in the 4th to close out the scoring.
Starting pitcher, Spencer Patton, picked-up his first win, allowing only two hits and two runs on 12 strikeouts and 3 walks. The only earned run came in the 4th when Ram pitcher Jason Sullivan ripped a solo homer to left.
The Cougars are back in action on Friday when the host the Carlyle Indians at 4:30 PM.
BOXSCORE
Shelbyville....010 10.... 2 2 1
South Central....514 2x.... 12 11 2
AB R H RBI
Crain, Wa.....2 2 1 2
Lane.....3 1 1 1
Patton.....3 0 0 0
Gile.....3 2 2 3
Daugherty.....2 1 1 0
Simmons.....2 2 2 1
Burton.....2 0 1 1
Slater.....2 1 1 1
King.....0 0 0 0
Cain.....0 0 0 0
2B-Wa. Crain, Mulvany, Simmons
HR-Gile
WP-Patton (1-1)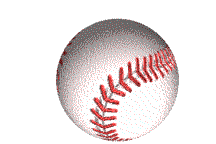 If you fail to prepare...
prepare to fail.