Cougars Gain Split
In Benton Tournament
The Cougars opened the second half of their spring season by splitting a pair of games in the Benton Tournament. They dropped the first game 11-9 to the host Benton Rangers and bounced back to defeat the Eldorado Eagles 16-6 in game two.
Against Benton, the Cougars jumped out to an early 6-2 lead after two innings, but the Rangers scored one in the 3rd and four in the 4th to go up 7-6.
In the 5th, Wade Crain put the Cougars back on top with a 2-out, 2 RBI single, but a disasterous 6th inning saw the Rangers score four more times to reclaim the lead at 11-8.
The Cougars mounted a rally in the bottom of the seventh, but it was too little, too late and their 8-game winning streak came to a close.
Starter Nick Simmons pitched 3 2/3 innings before giving way to Tyler Mulvany in the fourth. With the base loaded and clinging to a one-run lead, Spencer Patton entered the game, but back-to-back singles allowed three runs to score and a throwing error allowed another to saddle Mulvany with the tough-luck loss.
Offensively, the Cougars were led by Crain with three singles and 3 RBI's, Simmons with a pair of doubles and a single, and Patton with a single, a two-run homer, and 3 RBI's.
In game two, Eldorado put up three runs in their first at-bat to take an early lead, but their pitchers laid an egg in the second when they walked seven Cougars hitters and coughed-up a grand slam home run to Wade Crain.
It was all down hill from there for the Eagles as the Cougars scored single runs in the next three innings and two more in the 6th to close out the game by the ten-run rule.
Starting pitcher Wade Crain went the distance to run his record to 4-0 on the season by allowing six runs on seven hits, three strikeouts, and a walk.
For the offense, Crain added an RBI single to go with his grand slam and Patton pounded out two doubles and a single to lead the way.
The Cougars are back in action on Monday when the travel to T-Town to battle the Wooden Shoes at 4:30 PM.
BOXSCORES
Benton....111 404 0....11 11 3
South Cental....330 020 1.... 9 11 3
AB R H RBI
Crain, Wa.....5 2 3 3
Lane.....4 1 1 0
Patton.....3 1 2 3
Gile.....3 1 1 1
Daugherty.....4 0 0 0
Mulvany.....4 0 0 1
King.....2 2 1 1
Slater.....3 1 2 2
Michel.....0 2 0 0
Cain.....0 0 0 0
Total.....31 9 11 9
2B-King, Simmons (2)
HR-Patton
LP-Mulvany (0-1)
Eldorado....302 010.... 6 7 4
South Central....0(11)1 112....16 11 1
AB R H RBI
Crain, Wa.....5 1 2 5
Lane.....4 2 0 0
Patton.....3 3 3 0
Gile.....2 1 1 1
Simmons.....1 1 0 2
Burton.....2 2 1 0
King.....1 1 0 0
Slater.....2 1 1 1
Crain, Wi.....2 1 0 1
Bushue.....0 1 0 0
Michel.....1 0 1 0
Cain.....0 0 0 0
2B-Patton(2)
HR-Crain, Wa
WP-Crain, Wa (4-0)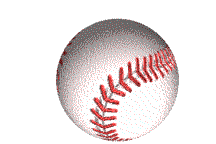 If you fail to prepare...
prepare to fail.