Cougars Fight Back To
Down Stew-Stras 7-3
The Cougars upped their record to 3-1 for the fall season with a gutsy come-from-behind victory over the host Stewardson-Strasburg Comets on Thursday afternoon.
Down 3-0 in the their half of the third, the Cougars tacked on a pair of cheap two-out runs on a short pop-up to right by Shae Burton that glanced off right-fielder's glove scoring Wade Crain from second. With Burton running to second on the ensuing throw home, the Comet catcher then air-mailed a throw into centerfield trying to cut him down and Burton chugged on home for run number two.
In the fifth, Wade Crain tied the score with a a two-out solo home run that easily cleared the fence in left, setting the stage for a wild 4-run sixth.
Burton struck again with a lead-off single and after Lance Schneider's swinging bunt moved Burton to second, Tanner Bushue put the Cougars up for good when he laced a hot shot over the rightfielder's head for a double.
The Cougars would go on to score three more runs in the inning, highlighted by RBI singles from Jamie Michel and Zac Cain.
Nick Simmons (1-0) got the win in relief of starting pitcher Wade Crain who worked the first four innings. Bushue came on in the seventh to retire the side in order to close things out.
The Cougars are back in action on Friday when they host the Beecher City Eagles in a 4:30 PM contest at Lions Field.
BOXSCORE
South Central....002 014 0..... 7 8 1
Stew-Stras....030 000 0..... 3 5 2
AB R H RBI
Crain, Wa.....4 2 3 1
Simmons.....4 0 0 0
Burton.....4 2 1 0
Robb.....1 0 0 0
Bushue.....3 1 1 1
Crain, Wi.....3 0 0 0
Michel.....3 1 1 1
Hall.....3 1 1 0
Cain.....3 0 1 1
Schneider.....2 0 0 0
Total.....30 7 8 4
2B-Bushue, Wa. Crain
HR-Wa. Crain
WP-Simmons (1-0)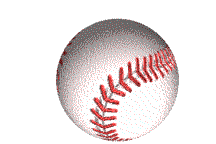 If you fail to prepare...
prepare to fail.