Cougars Up Record to 9-1
With Three More Wins
The Cougars picked up three more wins this week with victories over St. Elmo, Brownstown, and Cisne.
On Wednesday, they traveled to St. Elmo to battle the Eagles and after seven long innings and 23 runs scored, escaped with a wild 13-10 decision over the hosts.
Nick Simmons picked-up the win by pitching the first 5 2/3 innings and Lance Schneider notched a save with 1 1/3 innings of scoreless relief.
Wade Crain rapped out four hits (3 RBI) and Shae Burton and Simmons each homered to lead the offense. Zac Cain also singled three times and Devin Hall added a pair of safeties to aid the hitting barrage.
On Thursday, the Cougars welcomed the Brownstown Bombers to town, then promptly greeted them with an 11-1 thrashing in a shortened five inning game.
Marcus Hicks went the distance in this one to claim his second win of the season and the Cougars banged out ten hits, six of them in the seven-run first inning.
Eight players collected at least one hit apiece, led by Simmons and Hall with two each.
On Friday, the Cougars chalked up their first conference victory, but it was not an easy one as it took eleven long innings to dispose of the visiting Cisne Lions by a score of 6-5.
Tanner Bushue started and pitched the first seven innings, but when his pitch count reached 126 pitches, he was replaced by Wade Crain, who went on to pitch the final four innings for his second win of the year.
It was an ugly start for the Cougars as they committed four defensive errors in the first two innings and quickly found themselves down 4-2.
Cisne scored again in the 4th to add to their lead, but the Cougars bounced back with a single run in the 5th and two more in the 6th to tie things up.
It would stay that way until the bottom of the 11th when the Cougars put their first three runners safely aboard. The winning run then crossed the plate after a sharp grounder off the bat of Lance Schneider was misplayed by the Lions shortstop.
Four Cougar players had multiple hit games, led by Will Crain's four singles and three apiece from Wade Crain, Nick Simmons, and Aaron Robb.
The Cougars are back in action next Tuesday at 4:30 when they travel to Sandoval to battle the Blackhawks in another MTC game.
BOXSCORES
South Central....202 602 1..... 13 16 2
St. Elmo....151 201 0..... 10 9 4
AB R H RBI
Crain, Wa.....4 1 4 3
Simmons.....4 2 2 1
Burton.....5 2 3 2
Robb.....5 2 1 0
Schneider.....5 1 1 1
Hall.....5 1 2 2
Crain, Wi.....3 2 0 0
Cain.....4 1 3 1
Michel.....2 0 0 0
Smith.....1 0 0 0
Total.....38 13 16 9
HR-Simmons, Burton
WP-Simmons (3-0)
SV-Schneider
Brownstown....000 10..... 1 4 4
South Central....710 3x..... 11 10 0
AB R H RBI
Crain, Wa.....4 1 1 0
Simmons.....4 1 2 2
Burton.....2 1 1 1
Robb.....1 2 1 1
Schneider.....2 1 1 1
Hall.....2 2 2 1
Cain.....1 0 1 1
Crain, Wi.....3 2 1 0
Michel.....3 0 0 1
Schneider.....0 1 0 0
Hicks.....0 0 0 0
Beck.....1 0 0 0
Total.....32 8 16 7
2B-Wa. Crain
WP-Hicks (2-0)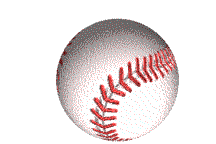 If you fail to prepare...
prepare to fail.