Cougars Fall To T-Town,
But Claim Two MTC Wins
The Cougars started week four off with a loss at Teutopolis on Monday, but regrouped to down conference foes Noble and Clay City on Thursday and Friday.
At T-Town, the Cougars banged out nine hits, but standed ten baserunners in an 11-2 loss to the Wooden Shoes.
Besides the offensive struggles, there were some defensive lapses as well. Three team errors and a failure to execute in routine situations led to a couple of big innings for the Shoes.
Due to injuries and disciplinary issues, the Cougars were also short-handed in the pitching department, so the services of the versatile Jayme Michel were called upon to handle the chores. Although he hadn't pitched for nearly two years, he did a very admirable job against a top caliber team.
Will Crain had the big night offensively for the Cougars as he banged out three hits, two of them doubles, and drove home the only two runs.
Thursday's game at Noble was a make-up game of one that was rained out on Tuesday and the Cougars rallied for five big runs in their last at-bat to nail down the 6-2 victory.
Trailing 2-1 entering that last frame, Tanner Bushue got things going with a lead-off double. After Will Crain sacrificed him to third, Jayme Michel walked.
Zac Cain then tried to bunt for a hit and when Bushue tried to score on the play, he was nailed at the plate for out number one.
With runners now at first and second, pinch-hitter Wade Crain laced a single to left to load the bases. Up stepped lead-off hitter Devin Hall and he promptly smoked a line drive to left that was initially caught by the diving leftfielder for the final out, but when he hit the ground the ball popped out and the game was tied.
After that emotional turn of events, Nick Simmons dug in at the dish and took the second offering he saw for an opposite-field grand slam to put the game away.
Starting pitcher Tanner Bushue (3-1) was brilliant in his complete-game effort, allowing two first inning runs on two hits, two walks, and six strikeouts.
On Friday, the Cougars traveled to Clay City and came away with another big conference win by smacking the Wolves 6-1.
Still hobbled with a sore groin muscle, Wade Crain gutted out his seven innings of work on the mound to run his record to 4-0, allowing one run on two hits, one walk, and nine strikeouts.
Aaron Robb led the offense with a pair of hits and two RBI's, while Nick Simmons and Devin Hall also contributed with two hits apiece.
The Cougars are now 14-3 overall and 4-0 in conference with their three remaning conference games coming up next week. They will start things off on Tuesday when they host the Odin Eagles at 7:00 PM.
BOXSCORES
South Central....000 200 0..... 2 9 3
Teutopolis....414 200 x..... 11 10 2
AB R H RBI
Crain, Wa.....4 0 0 0
Simmons.....4 0 0 0
Robb.....4 1 1 0
Bushue.....3 0 1 0
Hall.....3 1 1 0
Crain, Wi.....3 0 3 2
Michel.....3 0 0 0
Cain.....3 0 2 0
Smith.....1 0 0 0
Burton.....2 0 1 0
Beck.....0 0 0 0
Total.....30 2 9 2
2B-Wi. Crain (2)
LP-Michel (0-1)
South Central....000 100 5..... 6 9 3
Noble....200 000 0..... 2 3 0
AB R H RBI
Hall.....3 1 1 1
Simmons.....4 1 2 4
Burton.....4 0 1 0
Robb.....4 1 1 0
Bushue.....3 0 1 0
Crain, Wi.....2 0 2 1
Michel.....2 1 0 0
Cain.....2 1 0 0
Smith.....2 1 0 0
Crain, Wa.....1 0 1 0
Total.....27 6 9 6
2B-Robb, Bushue, Wi. Crain
HR- Simmons
WP-Bushue (3-1)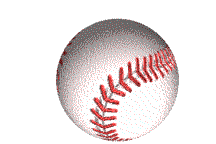 If you fail to prepare...
prepare to fail.