Cougars Repeat As MTC
Tournament Champions
For the eighth straight year, the Cougars can call themselves champions of the Midland Trail Conference tournament.
This year's title came at the expense of the Noble Wildcats in a 10-2 victory on yet another come-from-behind effort.
In what has been a trademark of the "Cardiac Cougars" throughout the fall, they scored eight runs in the bottom of the fifth inning after falling behind 2-1 and cruised from there, securing their place in history among past Cougar championship teams.
With only one hit until the big uprising, a solo homer from Wade Crain in the third, the Cougars got things going with two outs.
After consecutive walks to Nick Simmons and Shae Burton, Aaron Robb was hit by a pitch to load the bases.
A wild pitch allowed Simmons to cross the plate with the tying run before Tanner Bushue coaxed yet another walk from Wildcat starter Justin Willie.
Will Crain was then issued the fourth walk of the inning to force in the go-ahead run before the Wildcats made a pitching change.
Devin Hall wasted no time as he delivered the first pitch he saw for a double down the left-field line for a two-run double and Zac Cain followed that up with double of his own to score two more.
Now leading 7-2, Jayme Michel extended the lead even further with a two-run homer over the boards in left and the route was on.
Wade Crain picked-up his fifth win of the season with a complete game masterpiece by allowing only two runs on six hits, three walks, and eight strikeouts.
The semi-final win over Cisne on Wednesday may very have well been the most exciting finish of them all, as the Cougars scored twice in the bottom of the seventh to nip the Lions and put them into the championship game.
Leading 4-3 heading into the top of the seventh, the Cougar defense allowed a pair of runs to put the Lions on top, but the Cougars came clawing back.
Wade Crain started things off with a bang when he blasted a solo homer over the wall in left to tie the game.
After a quick out, Shae Burton singled and Aaron Robb drew a walk to set the stage for Tanner Bushue who then roped a double over the right-fielder's head for the game winner.
Bushue's heroics were not just with the bat as he also pitched a complete game to garner his sixth win of the season.
In Tuesday's first round game, Nick Simmons upped his record to 5-0 with a complete game performance and the offense cranked out eleven hits in a 14-0 short-game victory over the Odin Eagles.
Simmons allowed just three hits to go along with no walks and five strikeouts.
Bushue, Burton, Robb, and Will Crain each cracked two hits apiece to lead the offensive charge.
On Monday, the Cougars traveled to North Clay to make-up their last regular season conference game and came away with a narrow 4-3 victory against the Cardinals.
The win assured them of an undefeated status in conference play and gave them the outright conference championship for the third year in a row.
Wade Crain was again the hero in this one. With the offense sputtering all game against a pair of Cardinal pitchers, he launched a seventh-inning solo homer with the game tied at three to propel the Cougars to victory.
A trio of Cougar pitchers saw action throughout the game as Marcus Hicks started, eventually giving way to Nick Simmons in the fifth and then to Tanner Bushue in the sixth. Bushue was granted the win with two perfect innings of work.
Crain, Burton, and Bushue led the way offensively with two hits apiece.
The Cougars finish the year with a gawdy 21-3 record, setting a new standard for the most victories ever in a fall season by a Cougar squad.
Congratulations to the Cougars on another outstanding season!!!
BOXSCORES
Noble....000 200 0.... 2 6 2
South Central....001 081 x....10 7 1
AB R H RBI
Crain, Wa.....5 1 2 1
Simmons.....1 1 0 0
Burton .....2 1 0 0
Robb.....2 1 0 0
Bushue.....1 1 0 0
Crain, Wi.....1 1 0 1
Hall.....3 1 1 2
Cain.....3 1 1 2
Michel.....3 1 1 2
Beck.....1 0 1 0
Hardie.....1 0 1 0
Armstrong.....1 0 0 0
Schnieder.....0 0 0 0
Hicks.....0 0 0 1
Smith.....1 0 0 0
2B-Hall, Cain
HR-Crain, Wa, Michel
WP-Crain, Wa (5-0)
Cisne....030 000 2..... 5 11 1
South Central....200 020 2..... 6 10 3
AB R H RBI
Crain, Wa.....3 3 1 1
Simmons.....4 1 2 1
Burton.....4 2 2 1
Robb.....3 0 1 1
Bushue.....4 0 3 2
Crain, Wi.....3 0 1 0
Hall.....2 0 0 0
Cain.....3 0 0 0
Michel.....3 0 0 0
Total.....29 6 10 3
2B-Simmons, Bushue(2)
HR-Crain, Wa
WP-Bushue (6-1)
Odin....000 00..... 0 3 5
South Central....374 0x..... 14 11 1
AB R H RBI
Crain, Wa.....3 1 1 0
Simmons.....1 2 0 0
Burton.....3 3 2 1
Robb.....2 3 2 3
Bushue.....3 3 2 2
Crain, Wi.....3 1 2 2
Hall.....2 0 0 1
Cain.....3 0 0 0
Michel.....3 1 1 0
Beck.....1 0 0 0
Armstrong.....1 0 0 0
Hardie.....1 0 1 0
Hicks.....0 0 0 0
Smith.....0 0 0 0
Total.....26 14 11 9
2B-Robb(2), Bushue
WP-Simmons (5-0)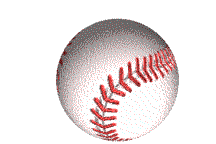 If you fail to prepare...
prepare to fail.